By
Daniel Gottilla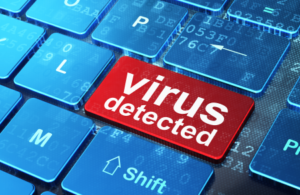 There are plenty of anti-virus options out there to meet your business needs, but how do you know which options are right for your company? Depending on the type of network traffic your business is generating, your security needs may be very different from other companies, so it is important to make sure that you are getting the coverage you need for the risks you face.
Anti-Virus Options when Considering your Business Needs
Different types of businesses have special needs and require different anti-virus options. It's important to determine what the company's most common needs are. Do you only transfer documents and use email with colleagues and partners to do business? If so, you will have very different needs than a company who does commerce online and communicates with a wide variety of unknown parties. By taking the time to thoroughly list what sort of attachments you send and what sort you receive, as well defining your presence on the Internet, you can help to narrow down they type of anti-virus options your business needs to stay safe.
Differentiating Anti-Virus Software Options
Most anti-virus software have free trials available, which makes choosing a system far less painful. Unless you actually test the software and have your employees try it out, how can you know if it meets your needs? If it is too clunky to use or slows your system down, your users may covertly disable it, leaving your network open to attack. By trying a few types of software you can stay covered while researching the anti-virus software that has the options you need for your individual business.
Are you still worried about navigating the many options and anti-virus offers out there? Another smart step would be to consult with a specialist. By briefly hiring an IT consultant, you can work with a person who specializes in network security for a fraction of the cost of hiring a full-time employee to handle your anti-virus options. The consultant has in-depth knowledge of the software on the market, and specializes in helping businesses work out what their needs are and how to best meet them. They can have your new system fine-tuned and installed in next to no time, and you won't have to worry if there are any safety features you have forgotten.
Keeping Your IT Network Safe
Your company has different needs than any other business potentially even businesses in the same industry. As such, it's important that you look closely at what your needs and uses are to ensure that you are covering all of your security bases while getting the most bang for your buck. Utilizing free trials to make sure you have a product that works for you and asking an IT consultant some key questions can help you find the software that best meets your company's needs with a minimum of hassle.