By
Daniel Gottilla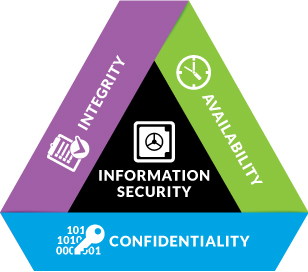 Hiring an information security team may seem daunting. After all, not only are these people going to be in your workplace and interacting with all of your employees, but they will have access to critical information and have control of your network. It's important that you find reliable, well-trained individuals who have the experience and credentials you need, and who you can also trust with your security needs. Having experience, however, isn't enough. There are critical levels of creativity and flexible thinking that are also important when you build the best security team.
Decisions in Information Security Team Hiring
When hiring, decide how much experience and training you need for your team as a whole. You may not need to have every team member have extensive experience in each aspect of information security. You are building a team, after all, and having quick learners and creative thinkers who comprise a wealth of experience and knowledge is very important. While you don't want to hire an information security team that doesn't have the ability to do the job, of course, hiring self-starters who enjoy keeping up-to-date on new issues and who can work together and learn from each other is essential to creating a team.
The information security team you hire also needs to be composed of flexible thinkers. These people are experts on IT issues, but the choices they make will affect each employee in your company. They need to be able to think like end-users and put themselves in the shoes of each person in your organization who will be using the network and applications they are maintaining. If your other employees can't be productive, it doesn't matter how good your IT team is with security. Your team is a resource for your entire company, and flexible thinking is key to making this happen.
Another critical step that is often overlooked is to run a background check on any IT professional you plan to hire. Think about it these people will have tremendous access to critical information as well as your network and applications. Running a background check is a simple way to weed out potential employees who may not be a sound risk for your business. Anywhere from one-third to one-half of inside system attacks come from employees with criminal records. If only their backgrounds had been checked before they were hired!
Finding the Right Employees
Hiring an information security team isn't just about the nuts and bolts of experience and training. It's also about resourcefulness and creativity as well as how trustworthy your candidates are. If you remember these ideas when you are hiring IT professionals, you can ensure that you are getting not only competent people, but that they will integrate with your entire organization and complement each other as a team.
For a more streamlined approach, you can even consider using an IT staffing firm. Reputable companies will not only have access to the ideal candidates, but they will also perform all background and personality checks for you.