By
Daniel Gottilla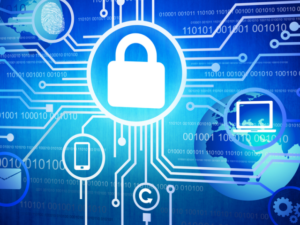 Security of your company's information has always been essential. Nowadays even a small data leak may lead to a gigantic profit lost. It is even more important, at some stage of company development, its owners come to the conclusion that they need to contact some staffing agency and employ a network security specialist.
Using a staffing agency is a very comfortable way of finding personnel. A procedure to find the right network security specialists is the same as with other candidates as you designate your needs, the staffing agency checks its databases and will respond with a list of candidates. There are many different aspects of company security, and sometimes you need to recruit different specialists to cover them all. There is no use in asking a staffing agency about a network security specialist when you don't know what you have to change. That's why more and more companies decide to hire temporary network security specialists to check their security systems.
As with every other job, network security specialists might be employed temporary or on a long-term contract. There is almost no single staffing agency without offers of temporary jobs, so there is only the problem of offering the right contract to the right specialist.
When you hire a network security specialist to check your security measures, it is usually a good idea to contact a temporary staffing agency and hire a specialist on a short-term contract, or even on a commission. Such contracts end when progress of specialist work meets every condition. Of course, there has to be some special safeguards included in the contract we are talking about a person that will have access to all your company information. When the contract is finished and your company security is thoroughly checked, it is time to face some unpleasant facts about what you called company security. There is always something that needs improvement, and when you finally know what you need to change, it's time to contact your staffing agency again.
This time thanks to what you've just done you know exactly what staff you need and your requirements can at last be clear. In this case it is also better to propose a longer-term contract. It is still a good idea to add additional conditions to contract in order to safeguard your company's interest in case of a network security specialist quitting the job. It is also common to inform the staffing agency about those conditions; some people won't sign loyalty papers and it would be a mistake to waste your time on interviewing them.