By
Daniel Gottilla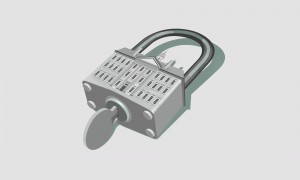 These days, traditional business ideas are constantly being challenged to include a virtual private network for remote access, and work from home options. With these innovative types of business formats comes the need for technology that can keep up and maintain the same type of daily productivity that an office full of employees need.
What is a Virtual Private Network?
A virtual private network, or VPN, is a secure connection to a corporate network, allowing a user to access their corporate network via the Internet.  A VPN gives a business user the freedom to access their network from wherever they happen to be.
Remote accesses via VPN connections are often used for working remotely. With the availability of high-speed data connections in homes as well as wireless connections in cafes, libraries, and other public places, people can work from just about anywhere, at any time. Many people use remote access to work while they are away on business trips, as many hotels offer free wireless access. Other people use remote access via VPN to extend their day, working after hours and on weekends. VPN connections allow business to continue past business hours, increasing productivity for your business.
How VPNs can Boost Your Business
Still, virtual private networks and remote access are not just for working from home or abroad. Virtual private networks also have a place in corporate technology as a low cost replacement for traditional WAN links for smaller remote offices. In the past, when remote offices needed to connect with the main office network, one of the solutions would be a wide area network link. This was often extremely expensive.
As the business world has become faster paced and more globalized, with teams working together across multiple time zones and countries, the traditional idea of working 9 to 5 is fast becoming obsolete. Sit-down, traditional meetings are being replaced all over the business world by online collaboration made possible by remote access tools and VPN.
Just as users can access their computers from the road, support personnel can also use remote access tools to help users with their computer problems. By using remote access tools, support personnel can see exactly what is wrong with a user's computer and help him or her to resolve the issue without ever having to be physically in front of the user's computer. This way, support personnel can help users that are having issues with their computer even while traveling or working from home. Remote access tools also allow support personnel to administer servers and remote devices.
Remote Access is Good Business
At the end of the day, remote access via VPN solutions allows savvy businesspeople to take care of business wherever they happen to be, whether that is halfway across the world in a hotel room, a home office, or a coffee house with a wireless Internet connection. Remote access allows companies to do business anytime, anywhere.